The effective and non-invasive technology for the treatment of erectile dysfunction and Induratio Penis Plastica (Peyronie's Disease)
IPP Combi is the device that is designed and produced in Italy for functional medicine and dedicated to male genitourinary system conditions. It is the painless and non-invasive solution for Men, in order to minimise IPP (Induratio Penis Plastica) and erectile disorders and prevent them from negatively affecting both sexual activity and personal lifestyle.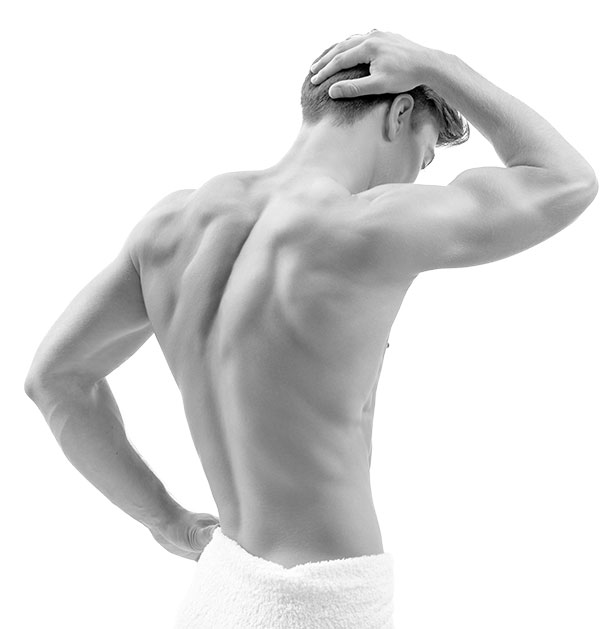 -IT DOES NOT REQUIRE THE USE OF CONDUCTIVE CREAMS
– ADJUSTABLE IMPULSE FREQUENCY AND POWER
– EQUIPMENT OF LOW DIMENSIONS AND WEIGHT
– ALL OF THE PARAMETERS ARE DISPLAYED ON A GENEROUSLY-SIZED 10.1" COLOUR TOUCH SCREEN.
– THE SOFTWARE IS SET UP ACCORDING TO THE FRIENDLY HUMAN-MACHINE INTERFACE [FHMI] CONCEPT TO MAKE IT INTUITIVE AND USER-FRIENDLY.
Shockwaves and Electroporation are
cutting-edge, non-invasive methods that trigger
bio-stimulating actions.
The treatment is completely painless
and has absolutely no undesired effects,
with certain results that can be perceived
within a very short time and resulting in the patient feeling
well mentally and physically.
ELECTROPORATION
System for non-invasive transdermal transfer of allopathic or homoeopathic or homotoxicological active ingredients or platelet-rich plasma (PRP). The application of a particular electrical impulse on a biological surface causes a temporary
increase of tissue permeability. This allows transcutaneous absorption of active ingredients with controlled released and predefined depths. A higher concentration is achieved only on target districts, with lower systemic absorption and a subsequent decrease in"toxicity".
Practically it is a "virtual" syringe that is able to inject the active ingredient specifically where it is needed.
LI-ESWT (LOW-INTENSITY SHOCKWAVES)
Induratio Penis Plastica (IPP) The method used for the treatment of this specific condition has a dual
action mechanism: a purely "physical" action that promotes crushing the plaque, and an action on the biological activity of the tissues of the penis and of the plaque as well, modulating the activity
of the inflammatory cells that appear to be directly responsible for its formation. This makes it possible to actually stabilise the plaque, thus interrupting the progress of the condition. Furthermore, a sizable percentage of cases see a reduction in the size and, especially, in the very consistency of the plaque. The therapeutic action of ESWT does not just target the plaque; it can also modulate the sensitivity to pain of the penis, thus reducing or often eliminating unpleasant painful sensations.
– PAIN FREE, completely non-invasive
– NO NEEDLE, transdermal vehiculation of active ingredients
– PRESET PROGRAMS or direct entry of frequency and power parameters
– IT DOES NOT REQUIRE THE USE OF CONDUCTIVE CREAMS
– SOFTWARE Friendly Human-Machine Interface [FHMI] on 10.1 "touch screen color display
– EQUIPMENT OF LOW DIMENSIONS AND WEIGHT, only 0.02 sqm per 7 kg
Power supply 100-240 V, 50-60 Hz
Max power consumption 300 Wmax
Electrical safety class I BF
IP Protection rating IP40
Electromagnetic ESWT technology
Pulse frequency 1-16 Hz settable from software
Energy 60 mJ – 185 mJ
Max electroporation voltage 120 V @ 1000 ohm
Electroporation impulse freq. 1-3000 Hz, settable from software
1″" colour touch screen with built-in PC
Operating temperature 15-35 °C
Operating humidity 30-75% without condensation
Dimensions L 45 x H 96 x D 41 cm
Weight 10 kg
1 power cable
1 ESWT transducer
1 footswitch
1 protective cover
2 heads for ESWT transducer
– radial
– focal
1 cable for electroporation
1 transducer for electroporation
1 buckskin plate for electroporation
3 5ml Pic syringes
TOP QUALITY GROUP has devised various commercial offers, which can be customised according to specific needs